Reclamations
TOO BAD

ON TO SLAPPIN' FETID
now on to becoming one with Vectis!
*all the UI*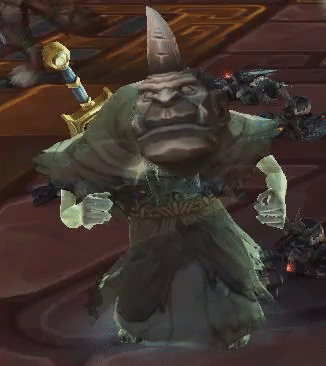 be sure to dance with friends!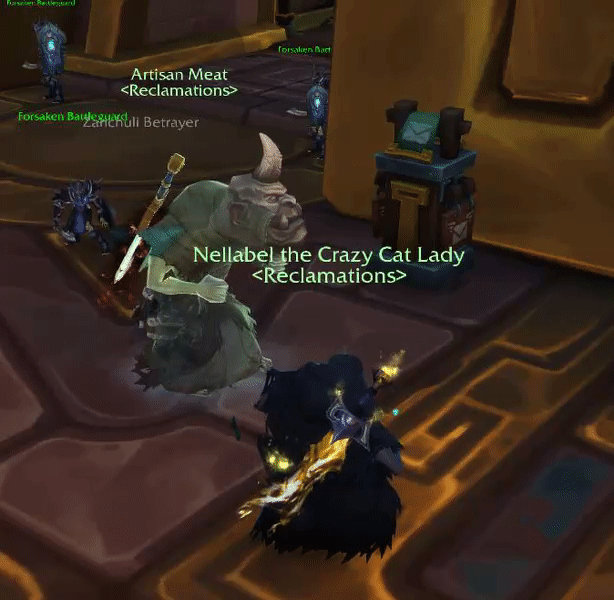 ​
Tomorrow the Uldir raid opens, and we will be resuming raiding at our normal times (7-10pm CST). Please make sure you show up with all required add-ons (ExRT, WeakAuras 2, and RCLootCouncil) installed. Drekkar will be dropping feasts, but for the time being all other consumables will be on you as they are too expensive to provide for the guild at this time.

We will be starting with clearing Normal and will then move on to Heroic. All subs and trials should plan on attending as we can bring up to 30 people to normal and heroic. We will continuing to evaluate performance these first few weeks, and within the next month we anticipate doing another round of Engagement Meetings with raiders as necessary.

I think I speak for everyone when I say we'd like things to go differently this expansion in regards to:
- Raids starting on time
- Attendance of raiders
- Downtime during raids
- Overall performance of the raiders
- Positive attitudes
- Willingness to participate in guild activities (mount runs, achievement runs)
- Willingness to share loot and do what's best for the raid group
- Compliance with raid leader and officers
- More leadership
- Proactive recruitment so we have a consistent 20

All of these factors will be taken into account when we move into mythic and we select 20 members to be on the core raid team so we can all have a better experience. We are bringing in a number of trials, and we will have a heroic raid group of 25-30 people, meaning it will be a competitive environment and not everyone is guaranteed a core spot come mythic. We will also be doing our best to keep our raid composition competitive, which means people of the same class may be expected to fight over spots.

Anyone who doesn't make the core the first go around is welcome to stay as a sub and will very likely have a chance to earn their core spot as the expansion goes on and any current core slack off. The leadership team is committed to making sure we rotate subs into the raid...
After months of facing roster boss, re-configuring the raid and 270 wipes, Mythic Aggramar has been taken down. Very proud of our raid for sticking through all of it and getting him down so that we can look to get Argus down before the next expansion!
Take a quick second to fill out this form so we know who's changing classes for BFA. If you aren't swapping still answer this form. If you are still undecided please talk to Drekkar.
https://goo.gl/forms/wH4feL7Wj59i2ii53
Thank you!
This week we will be starting our quarterly Engagement Meetings for the core raid. Each raider will be assigned a day over the next month in which you will meet with the officers to discuss how things are going, how you're feeling about the raid and game, etc.

These meetings are required for all core raiders, and subs are also encouraged to participate. Before your meeting, please think about any suggestions or feedback you may have for the officers! This is not only for us to review you, but is also your opportunity to let the leadership know about any feedback you may have about the guild. Meetings normally only take around 10 minutes.

You will be contacted at least a week in advance when your date comes up. Please let us know if the date doesn't work for you so we can reschedule. Thanks everyone!